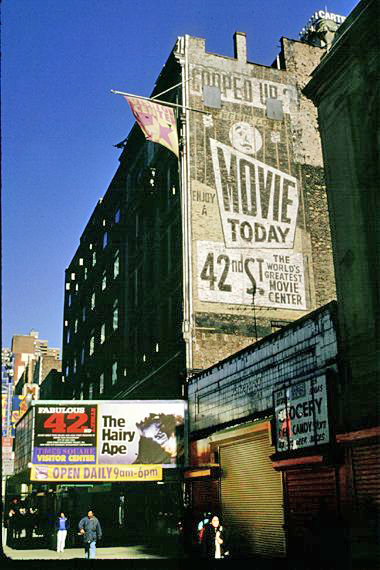 42nd Street/The World's Greatest Movie Center
Selwyn Theater, 42nd Street, NYC - taken April, 1997





"Cooped up? Feelin' low? Enjoy a movie today."

This building was scheduled to be demolished in the spring of 1998. It was being used as a visitor's center, until it suddenly collapsed on December 30, 1997.