Planters Peanuts Repro Collage

Ridgewood, Queens-
taken March, 1999

Here is a snippet of e-mail written to me by my buddy Kevin Walsh who also has an historic website called Forgotten-NY.com: "Hey, we've both been taken in by that Planters Peanuts ad in Ridgewood. A few days ago I got the news that that ad was painted in 1985 when they were filming Brighton Beach Memoirs....I may have to start a page with amazing re-creations, since I have three of them now."

Walsh also has a shot of a reproduction done by Universal Pictures based on the "Syrup of Figs" ad on Greenpoint Avenue (ad #24). It was done for the film "The Siege" and is called "Sauce of Figs."

LINKS TO ORIGINAL 48 FADING ADS
ORIGINAL PLANTERS PEANUT FACTORY & ADS in Wilkes-Barre, PA taken April 20, 2006
| | |
| --- | --- |
| | |
| In front along the side on South Main. | Behind the factory along the railroad tracks. |
Planters Nut & Chocolate Co., South Main Street- Wilkes-Barre, PA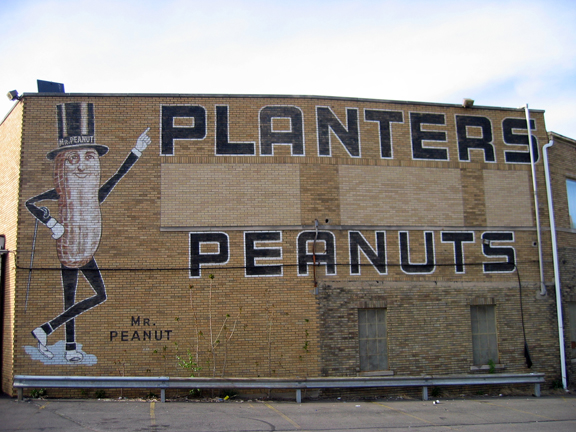 Behind the factory in parking lot.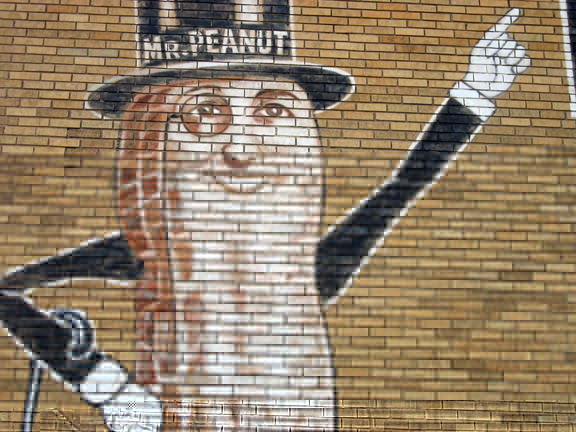 Mr. Peanut Up Close
READ ABOUT THE PLANTERS FACTORY's RECENT DEMOLITION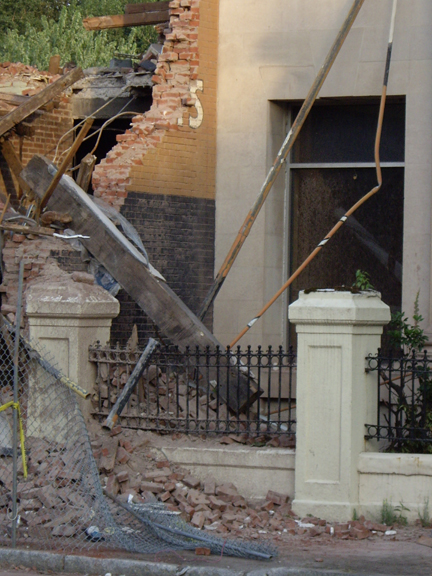 Crushed Peanuts